Hello
I am an experienced interior designer, design director and illustrator with over 30 years of experience delivering a wide range of projects.
I have had a passion and a talent for drawing from an early age and have continued to enjoy applying my artistic skills as a designer.
Working for a wide range of high-profile London design companies, I have both designed and illustrated a variety of projects in retail, commercial office and leisure sectors.
My design background enables me to understand the complexity, detail, and design aesthetic of your project.
I translate your vision and communicate your concept to help you achieve your objective, be it winning new work or client approval during the design development stage.
I continue to offer my unique blend of experience and expertise for those who need to see their ideas brought to life.
How I work
As an experienced interior designer, I understand the pressures that architects, and designers are under to meet deadlines.
My approach is to work with you to produce sketch drawings and illustrations that communicate your design thinking whilst incorporating the agreed level of detail appropriate to your brief and design stage.
I can work from minimal design information, such as 2D plans, mood boards and rough sketches or from complex drawing packages, that including finishes schedules and 3D models.
Illustrations are produced in my studio in south London; I am also available to work with your design team at your office if required. I am more than happy to provide additional support by attending design meetings with you and your clients.
I typically work to a four stage process to ensure that you are given ample opportunity to amend and hone the illustration before completion.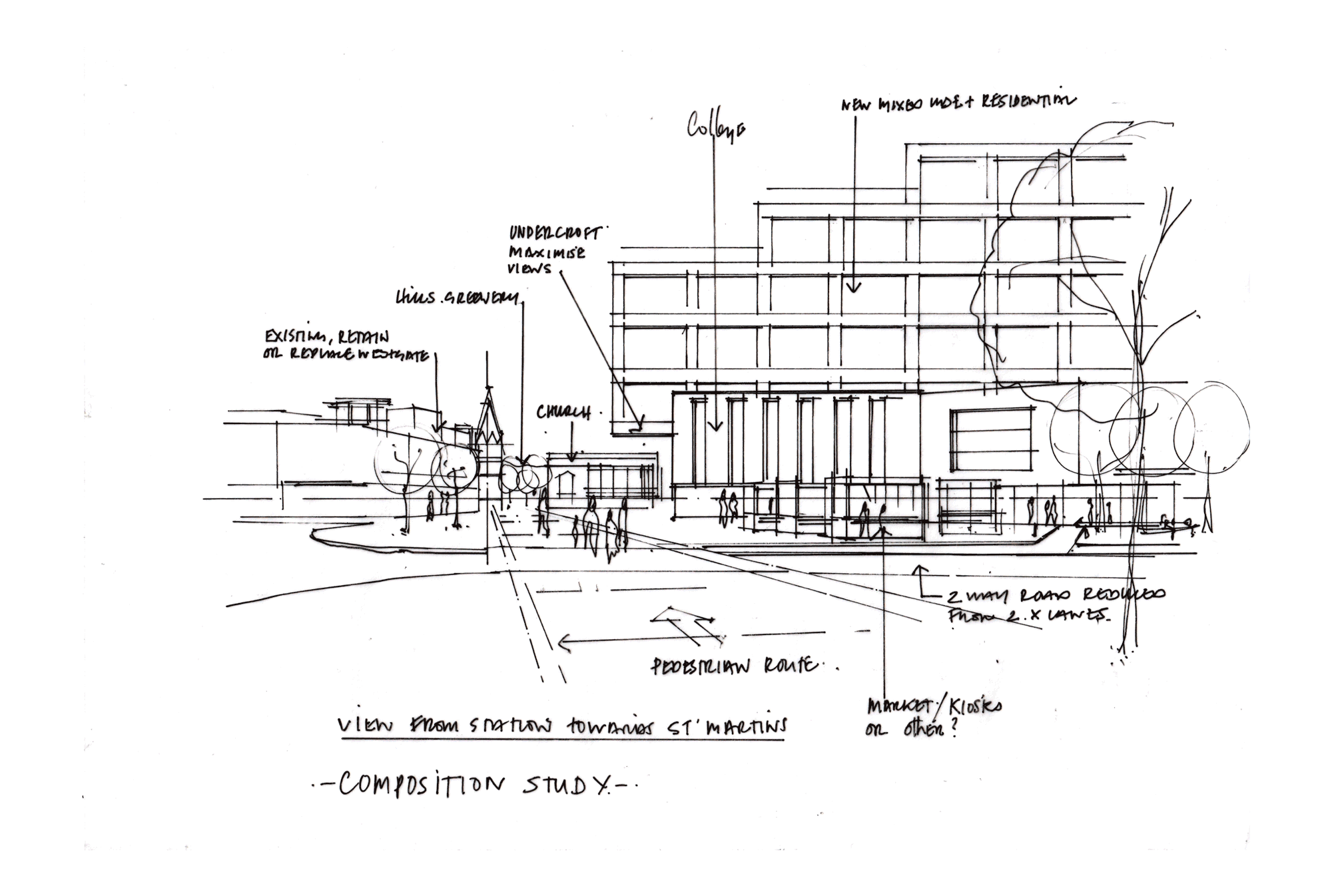 Briefing
Briefing sessions (phone, Zoom or face-to-face) define the parameters of the project, including fees, how the illustrations will be used and key dates.
Composition
First drafts are issued to confirm composition and content. Design is an iterative process and I often work with my clients to help define and refine the design.
Approval
The Illustration is revised to incorporate any amendments, which can include changes to the original design scheme, as required.
Completion
Once the illustration has been finalised and all amends made, the completed illustration is issued to clients in all the required formats.